Born in France and
refined in Japan.
Each Max Pittion frame is meticulously engineered and carefully handcrafted from extraordinary materials in small quantities, marrying the legacy of French style with Japanese technique.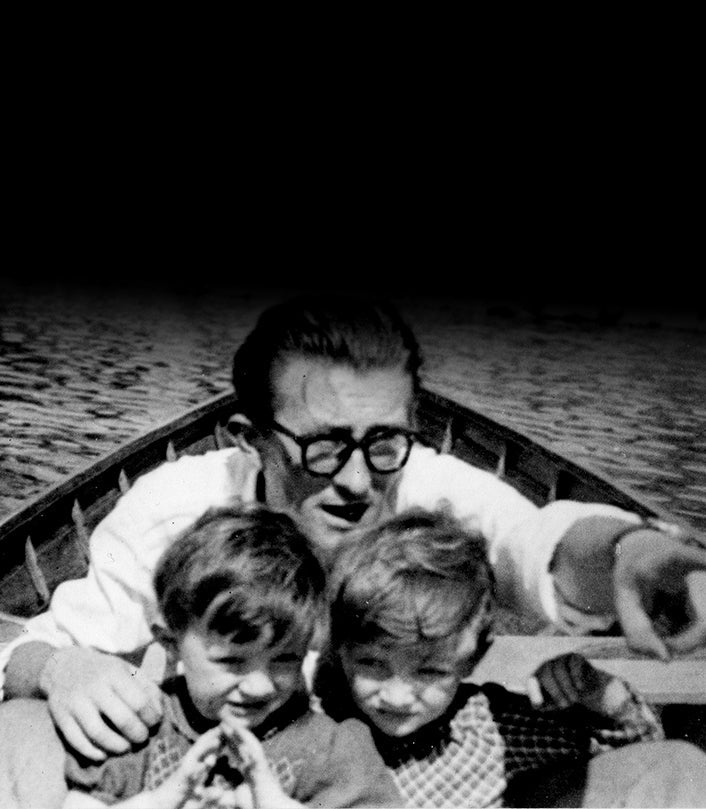 Max Pittion was a visionary
who grew up in Oyonnax, a city at the foothills of the French Alps. At the turn of the 20th century, Oyonnax was known for its combs, which were crafted from wood, cow horn and, eventually, celluloid. In the wake of World War II, Max harnessed the potential of this new material and transformed his father's comb-making business into one of the finest producers of eyewear in the world: Pittion Lunetterie. Pittion produced frames for the Parisian fashion houses of Lanvin and Azzaro, among others, and, in 1967, Max founded the Salon International de la Lunetterie, or SILMO, which continues to be the most prestigious and well-attended eyewear fair in the world.
Max's bold, sleek designs
were known for being meticulously engineered and carefully crafted  in rich, exquisite hues—their unique color palette a result of pushing the boundaries of the highest quality materials and innovative, and conscious processes. The most iconic frames, the Politician and the Polaris, graced the faces of artists, tastemakers and Hollywood stars alike. Since their peak popularity in the 1960s and '70s, these elegant styles have retained their cult appeal. Throughout its history, the brand has maintained the highest standards, always prioritizing modern design and never compromising on quality.